Home
Our Team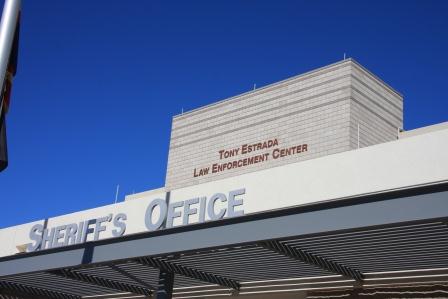 The Santa Cruz County Sheriff's Office is looking for the best and brightest individuals – those who have aptitude and a sense of commitment. We're looking for those individuals who want to help their community, partner with Santa Cruz County residents and make a difference. Our goal is to provide the highest level of professional public service to the residents of Santa Cruz County.
A career with the Santa Cruz County Sheriff's Office offers challenge, excitement, variety, teamwork and opportunities to work with other law enforcement agencies in a culturally diverse community that sits on an international border. We offer career development, opportunities for promotion, and competitive salaries and benefits.
Established in 1899, while Arizona was still a territory, the Santa Cruz County Sheriff's Office has a long standing tradition of excellence for police training and performance. We are known for innovative programs and interagency cooperation and initiatives. Our office provides law enforcement services to one of the most ethnically and geographically diverse counties in the nation.
Career opportunities include Patrol Deputy, Criminal Investigator, SWAT team, HIDTA Task Force, Court Security, Communications, School Resource Officer and Detention Officer in our new state of the art facility.