Learn About Us
The Sheriff's Office is committed to solemnly, faithfully and impartially support the Constitution of the United States, and the laws of the State of Arizona. As an organization and as individuals, we pledge to be valiant to the public trust.
Community Bulletin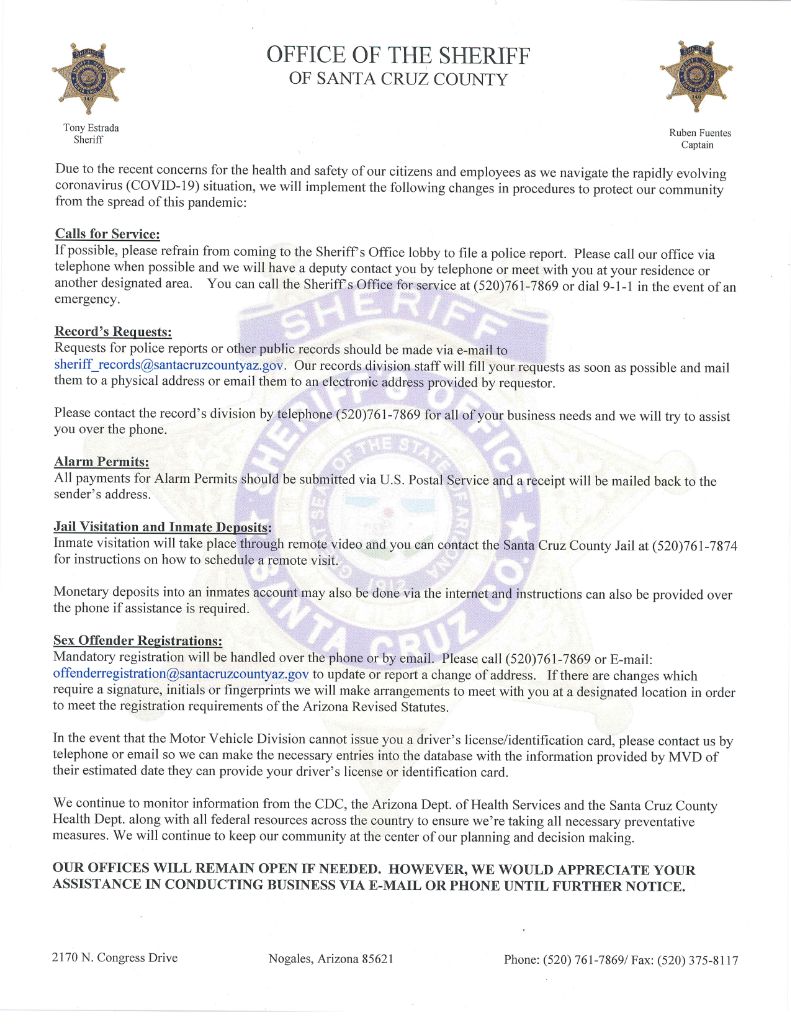 ______________________________________
The safety and well being of our staff and community is top priority. In light of recent events the Santa Cruz County Adult Detention Center has suspended fingerprinting for clearance cards for the next two weeks. We appreciate your patience and understanding
______________________________________
COVID-19 Guidance for Food Establishments in Santa Cruz County
Have Questions?
Browse answers to commonly asked questions:
SANTA CRUZ COUNTY ALERTS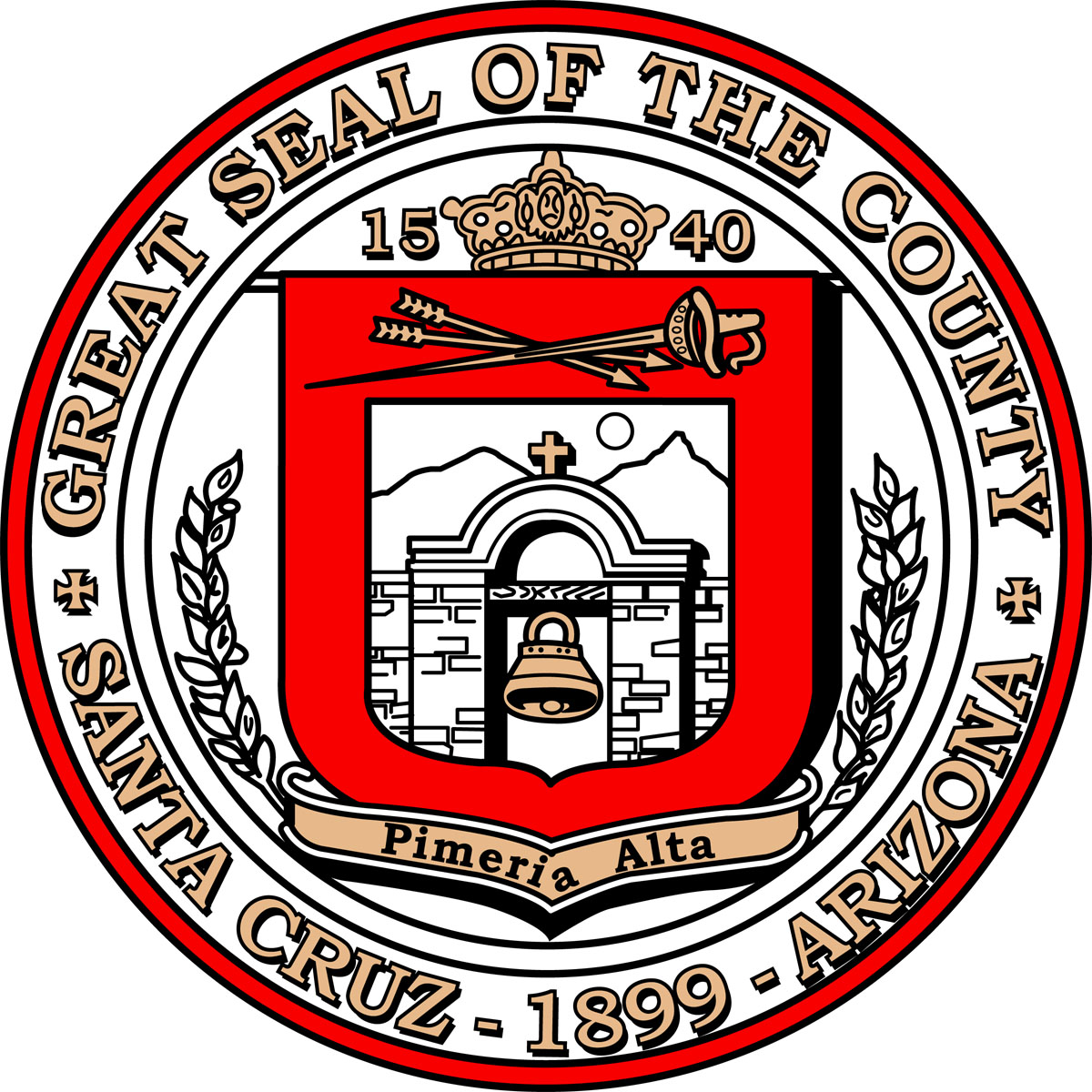 Santa Cruz County Emergency Management is administering a county-wide wireless emergency alert system. Existing unblocked land lines will automatically be a part of the system - but not mobile devices unless you opt in.
The WENS system allows you as a member of the public to sign up your mobile device for alerts such as:
Severe weather alerts: severe thunderstorm, flash flood, wildfire, dust storm, etc.
Emergency situation alerts: hazardous materials spills, major road closures, power outages, etc.
Air Quality and Boil Water Advisories